ABOUT US:
We have beautiful and affordable CHRISTENING WEAR for boys & girls and can also help with all your other special needs, such as christening & baptism CANDLES, sweet favors & BOMBONIERE, personalized KEEPSAKE BOXES, christening towels and oil sheets, BABY GIFTS for newborns, and so much more!
We carry a wide and unique selection of imported wedding, baptism/christening items such as: Wedding crowns, stefana, Baptism candles, lambathes, baby outfits & witness pins, martyrika. We specialize in providing products for Greek Orthodox weddings and Greek Orthodox baptisms. We also specialize in creative and innovative flowers for your venues and gifts for every special event customizing orders to meet every unique need. We are your one stop special occasion Boutique!
#SupportLocal
Since 1999, Katerina's Designs has been serving Toronto and the surrounding area. We offer custom quality featuring innovative floral creations and unique Baptismal and Wedding creations. Our focus is to create a quality product built on trust and satisfaction. We have achieved this through the understanding of our customer base and market.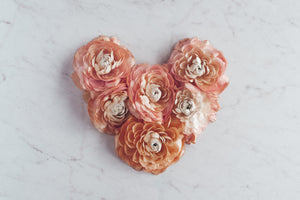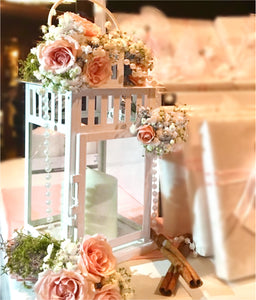 Katerina's Designs Update:
To our loyal and valuable customers,
we regret to inform you that effective Saturday August 15th, 2020, Katerina's Designs will be closing its storefront location at 255 Ellesmere Road in Scarborough, but is pleased to announce that it will continue to serve your needs via our e- store and through appointments.
Katerina's Designs is both honoured and proud to have served the community since its doors first opened in 2013. We have watched our business grow and made a lot of loyal customers and friends along the way! Unfortunately, like many small and family owned businesses, we were unable to recover from the detrimental effects of the Covid -19 pandemic on our business due to many unsuccessful attempts to secure rent relief.
We look forward to continuing to be your first choice for wedding, baptismal, and other special occasions. Please check our social media regularly for updates! To book an appointment, please contact us at our store phone number (647) 340-0293. See you soon!
Instagram: @katerinas_designs 
Facebook: @katerinasdesigns
- Katerina's Designs.